Global Co-operation House ,
65-69 Pound Lane, Willesden Green,
London
NW10 2HH
आइये जानें एक रहस्यमयी जीवन को पलटाने वाली अनोखी कहानी के बारे में !
Let's look into an incredible life changing story!
A special evening with Sister Mohini on a unique life story of the founder of Brahma Kumaris.
In Hindi with English and Tamil translation. For translation, join Zoom and click the interpretation icon.
OR
Join Zoom (details on flyer)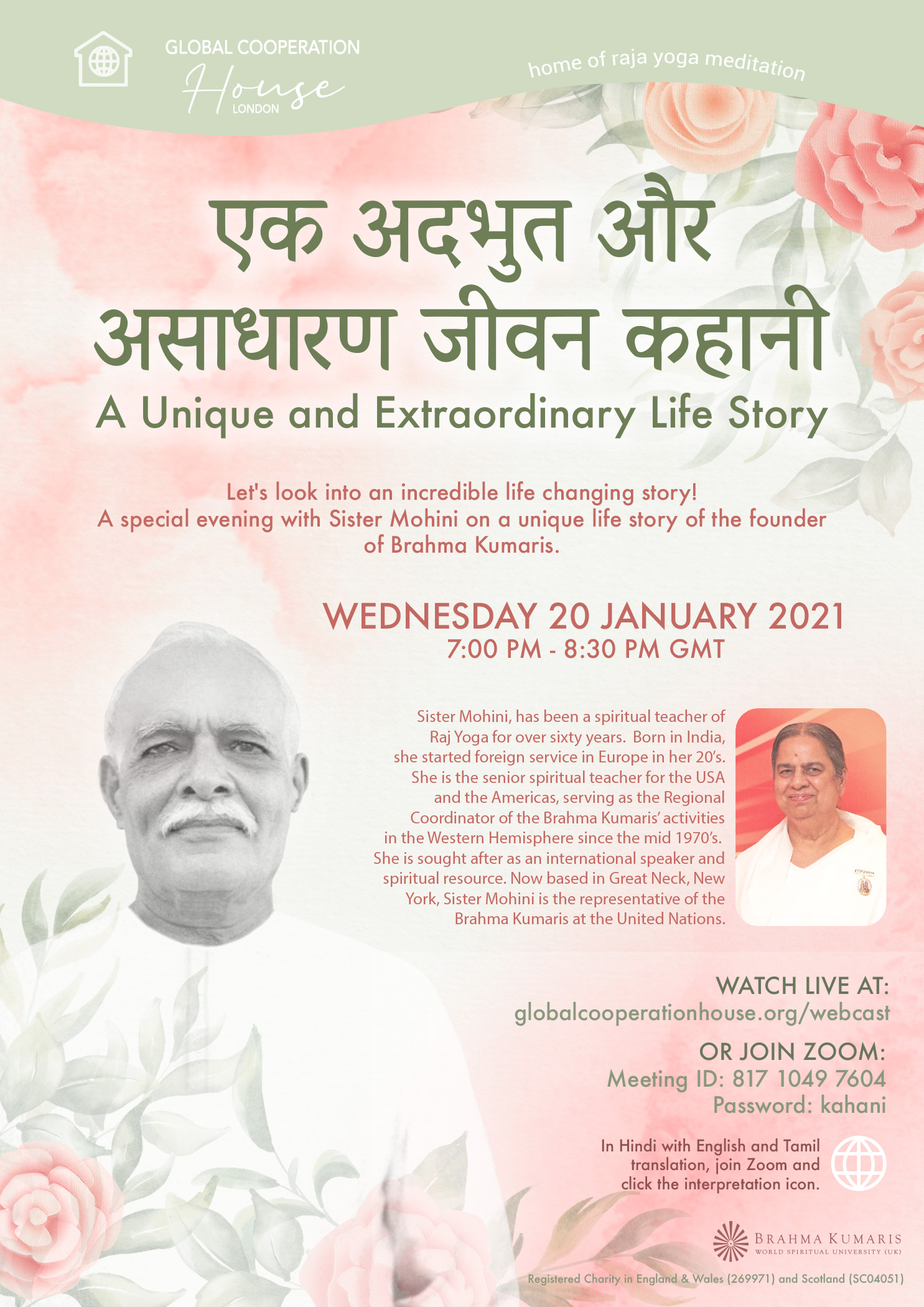 Date(s)
There are currently no planned dates.