Global Co-operation House ,
65-69 Pound Lane, Willesden Green,
London
NW10 2HH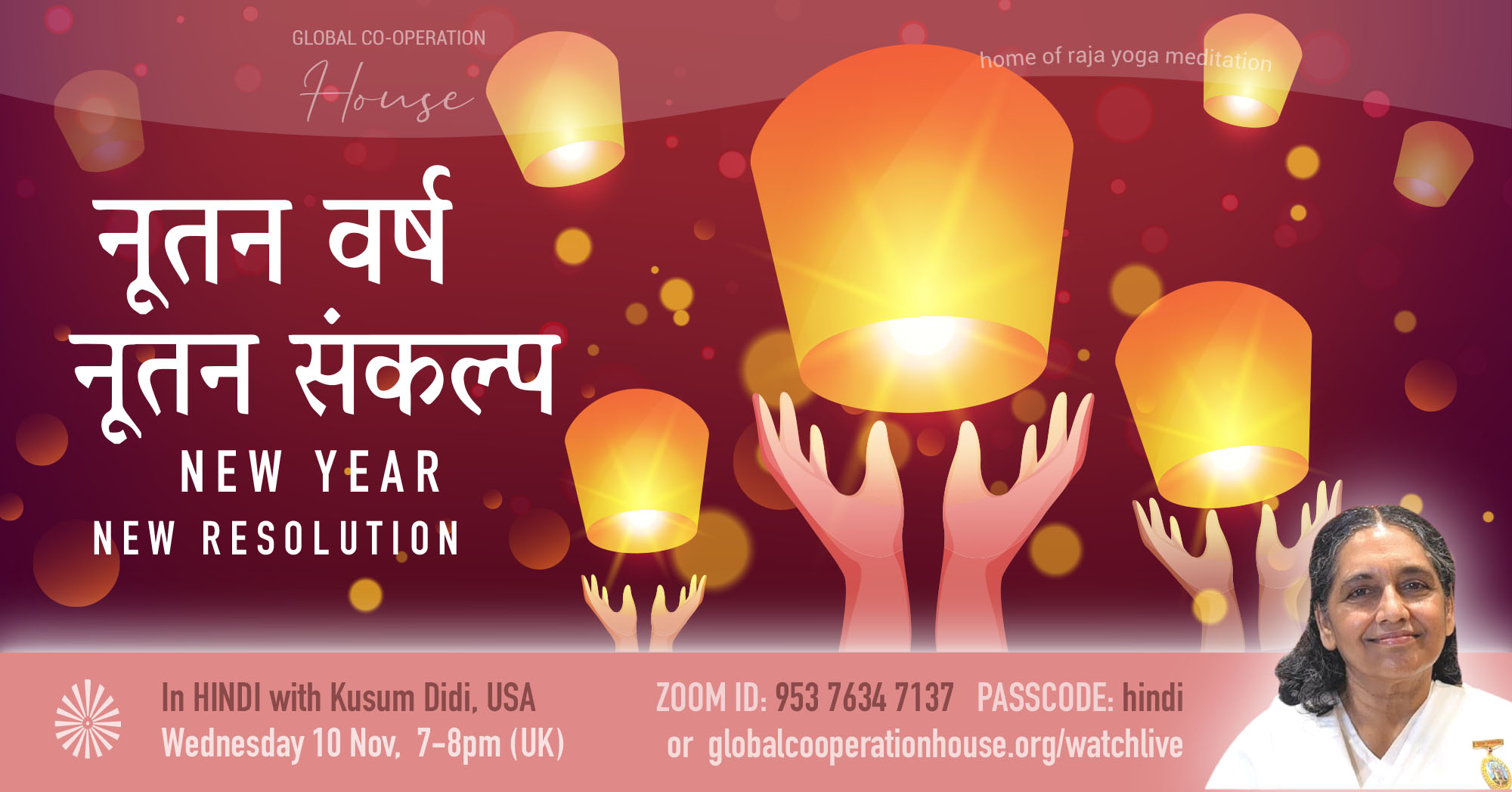 The Hindu New Year is celebrated the day after Diwali...Observing the first day of the year, people decorate the house with lights and flowers. ..They also visit temples to pray for a great start to the year. This day is considered highly auspicious. People wish each other with terms like Sal Mubarak and Nutan Varsha Abhinandan.
On this day, businessmen close their previous account books and start with the new ones. It is also known as Chopda. Goddess Lashmi is worshipped, which is termed as Chopda Puja.
The New Year is a time for new beginnings, new enthusiasm and zeal. Though we often make New Year's resolutions, these resolutions get broken very easily and quite soon. Sister Kusum shares her experience on how to live with new consciousness... newness in being and living. Let us create our new world... our heaven full of happiness, health and harmony.
Speaker: Kusum Didi, Director of Silicon Valley Milpitas, USA
Date(s)
There are currently no planned dates.