Global Co-operation House ,
65-69 Pound Lane, Willesden Green,
London
NW10 2HH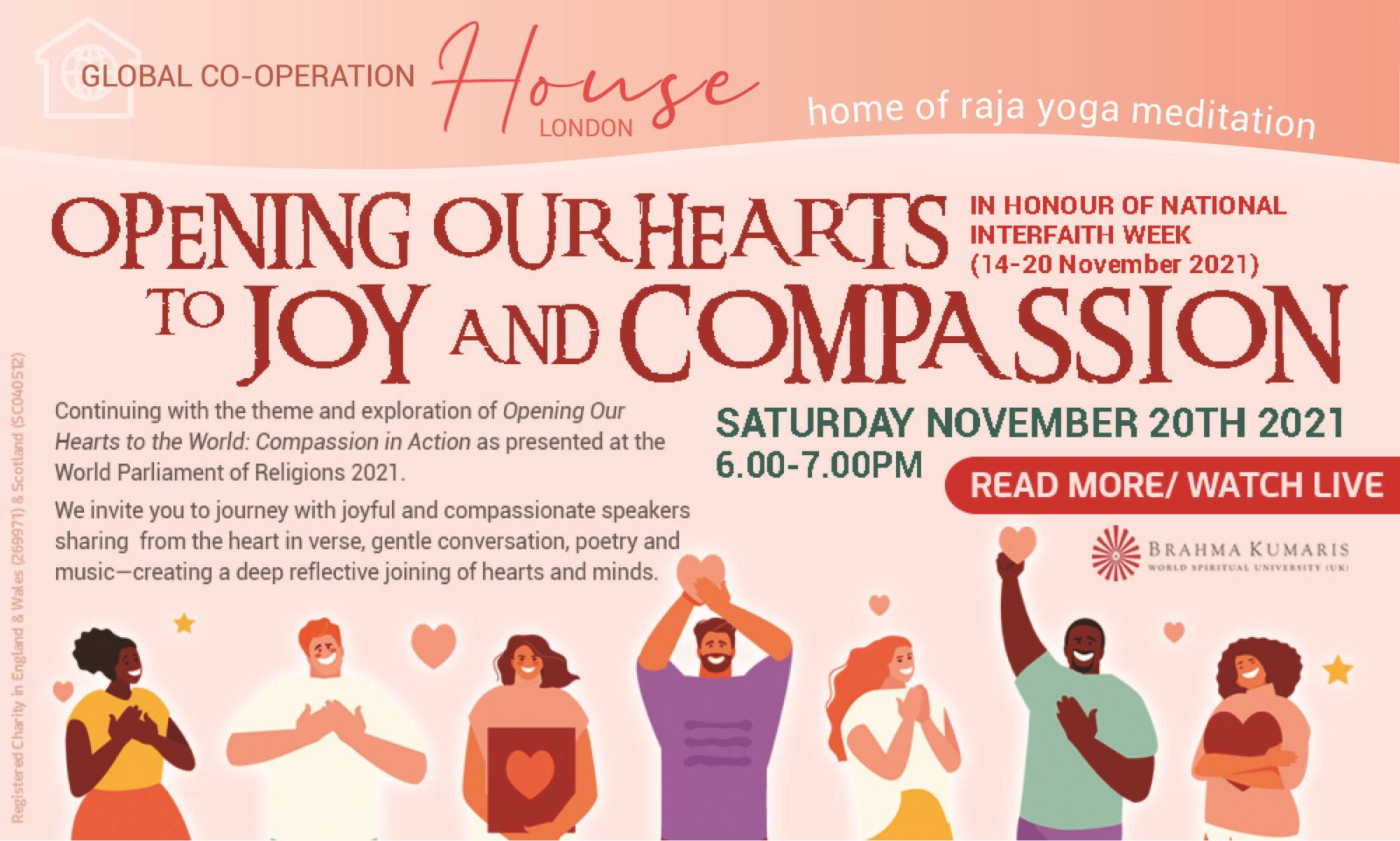 A session to continue with the theme and exploration of Opening Our Hearts to the World: Compassion in Action as presented at the World Parliament of Religions 2021.
We invite you to journey with joyful and compassionate speakers sharing from the heart in verse, gentle conversation,poetry and music with a deep reflective joining of hearts and minds.
On Saturday, November 20th from 6pm, to honour the final weekend of National Interfaith Week we shall be showcasing a video collaboration with the World Congress of Faiths, called 'Opening Ourselves to Love and Compassion' This was first presented to the Parliament of World Religions Virtual Conference in October this year.
With experienced speakers from different faiths there will be the opportunity to hear in discussion their profound inner wisdom on this engaging topic and we can ask the question…….. How can we do that? In these troubled times!
A senior meditator will then invite you to bring your thoughts, prayers and meditations into the final reflection.
Link attached. Any queries speak with the Brahma Kumaris Inter Faith Co-ordinator on 07506900598.
Date(s)
There are currently no planned dates.