Global Co-operation House ,
65-69 Pound Lane, Willesden Green,
London
NW10 2HH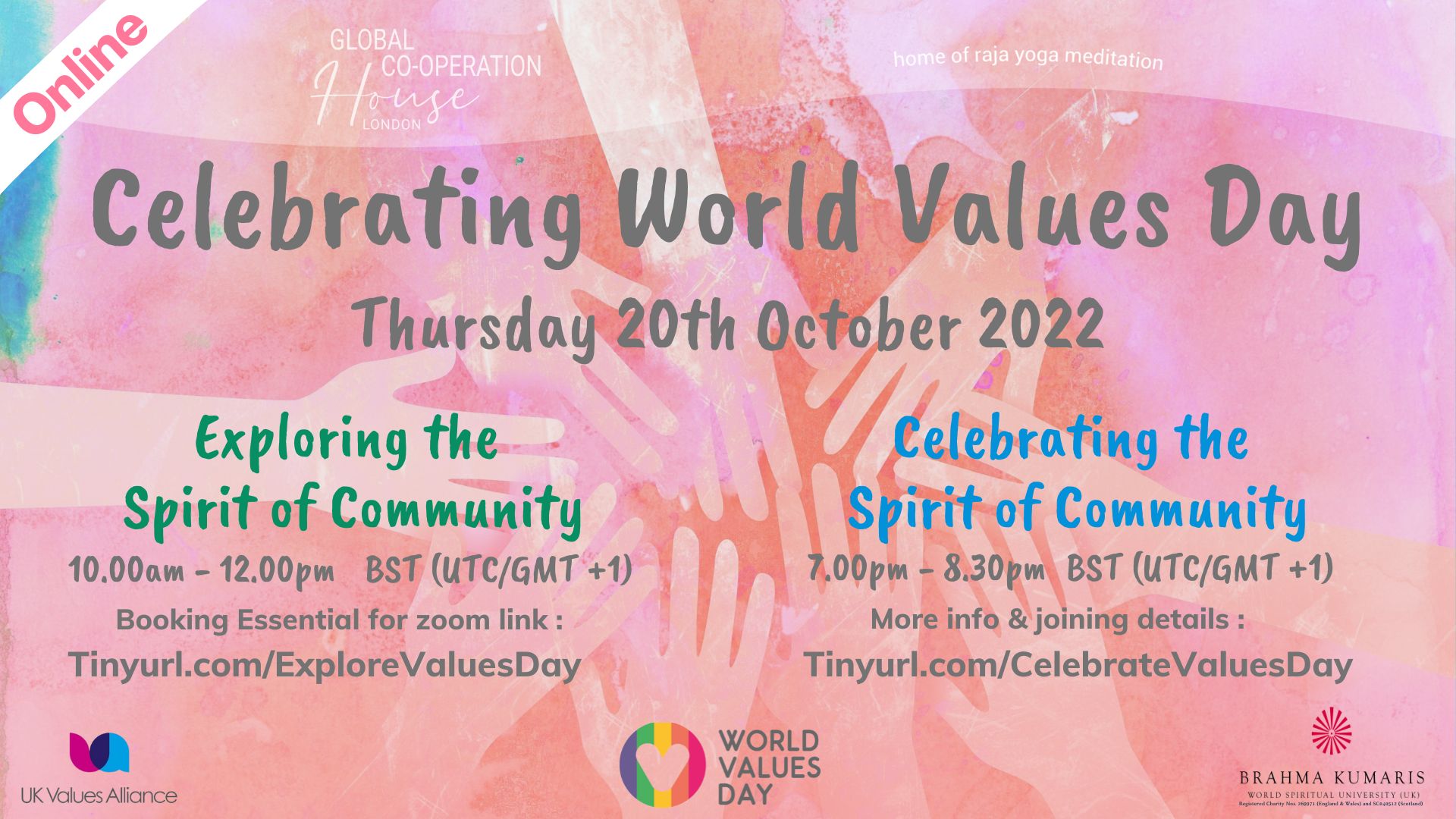 The world is a web of inter-locking, interactive communities of interest through which we fulfil our physical, mental, emotional and spiritual needs and connect with others in ways that give greater meaning and purpose to our life.
This evening we will celebrate the essence of three very different but exciting communities where people feel valued and respected and able to make a contribution to making the world a better place.
The UK Values Alliance and Brahma Kumaris (UK) are delighted to invite you to join two special online events exploring and celebrating this year's theme of COMMUNITY – the theory and practice of how to create powerful, positive communities in which people feel valued, accepted and heard in a world that often rides rough-shod over our humanity.
If you'd like to ask questions to the panelists at the end of the conversation join Zoom:
Meeting ID: 894 9921 0270
Passcode: 683145