Global Co-operation House ,
65-69 Pound Lane, Willesden Green,
London
NW10 2HH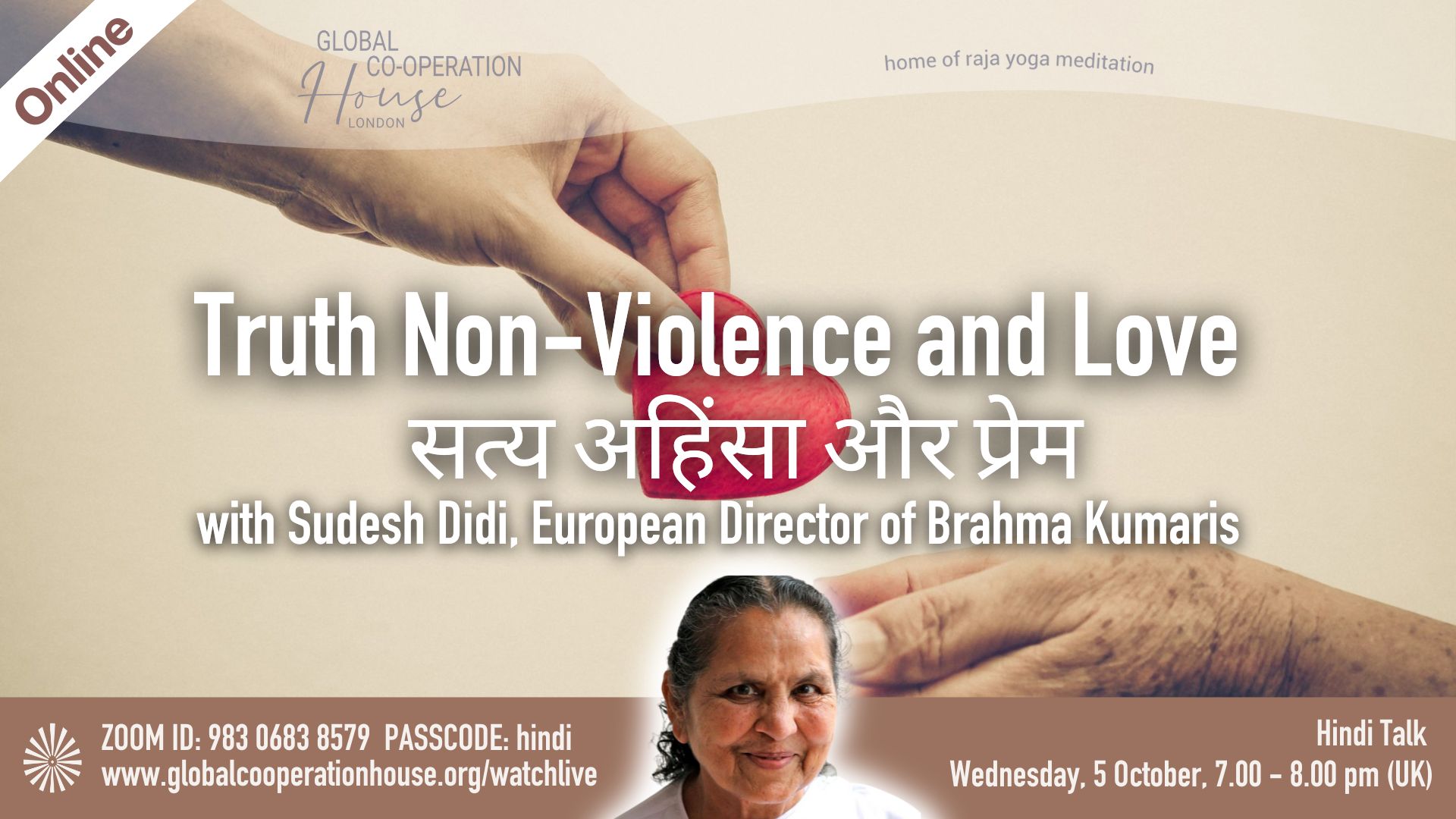 "Where there is love there is life." - Mahatma Gandhi.
Marking the birth anniversary of Mohandas Karamchand Gandhi, famously known as Mahatma Gandhi, Father of the Nation.
सत्य से बढ़कर कोई धर्म नहीं और झूठ से बढ़कर कोई पाप नहीं।
There is no religion greater than the truth and no sin greater than a lie.
Non-violence is the highest kind of active force.
Speaker : Sudesh Didi, European Director of Brahma Kumaris
Date(s)
There are currently no planned dates.